Chocolate is one of the most popular and widely consumed foods on the planet. Chocolate spread is a sweet chocolate-flavored paste that is commonly used to spread on bread, doughnuts, toasts, pancakes, and other grain-based goods. The spread is commonly made with cocoa and palm or vegetable oil, although it can also include butter, milk, sugar, and other ingredients.
Chocolate spreads have seen a huge increase in sales in recent years, and are now the second most popular spread option. Every breakfast is incomplete without the chocolate spread. People's growing health concern has resulted in a surge in demand for low-calorie spreads.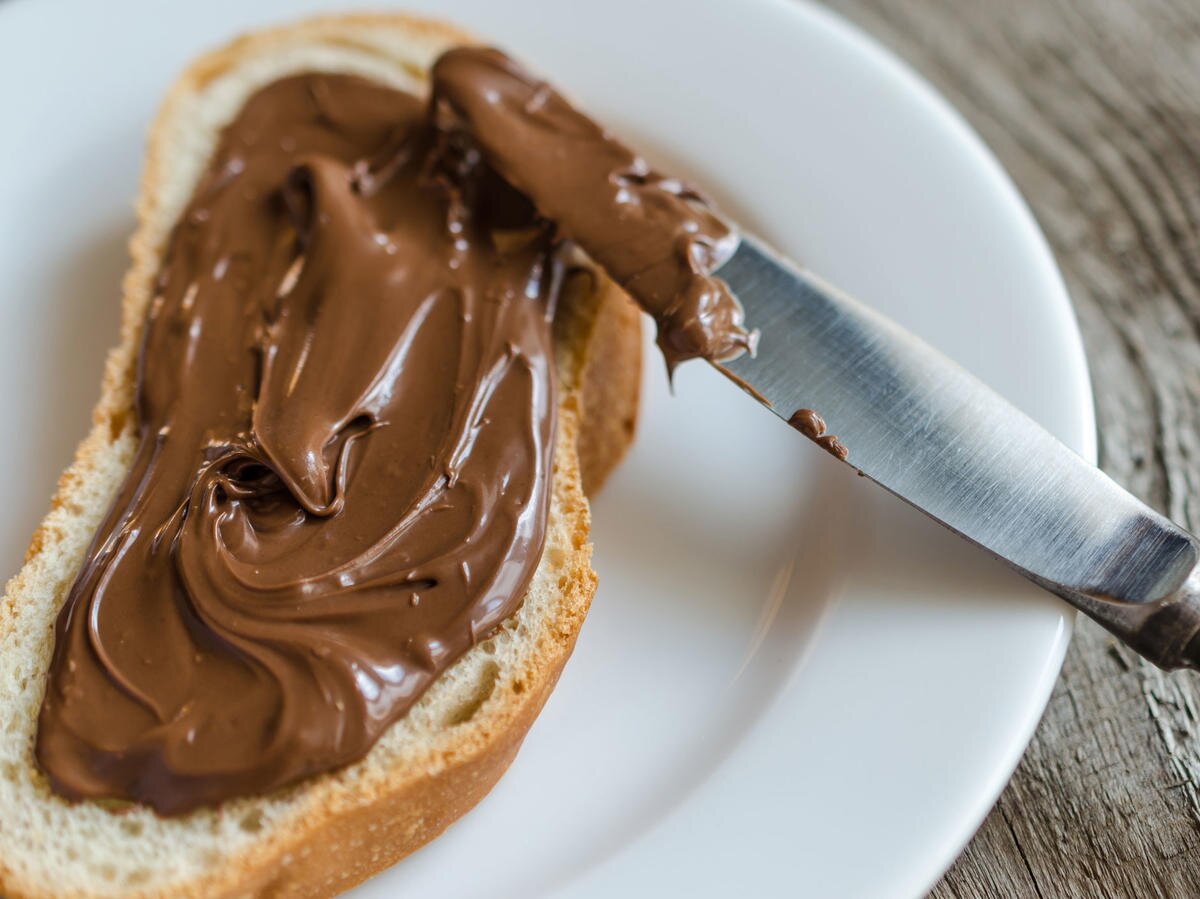 Due to their excellent nutritional value and low fat, chocolate spreads and peanut butter are gradually overtaking jam and marmalade as the most popular breakfast spreads. By employing key driving forces such as continual product innovation, emerging companies are giving existing brands a run for their money.
Spreads are a significant element of traditional breakfast in the Western world, and the spread market is expected to grow rapidly in other regions as well.
Learn more about the report's scope.
Market Dynamics for Chocolate Spreads
Previously, mainly children and teenagers were the primary consumers of chocolate spread, but now people of all ages like it, boosting the market for chocolate spread. Another element driving the expansion of the chocolate spread market is customers' increased disposable income and spending power, which leads to their buying these items for themselves and indulging in new ones.
Furthermore, increased consumer awareness of the health advantages associated with the intake of cocoa-rich dark chocolates is fueling the expansion of the chocolate spread market. Dark chocolates assist to avoid heart disease and offer a slew of other advantages, all of which will help to boost its popularity in the coming years.
However, the chocolate spread market's expansion would be hampered by fluctuating prices of raw materials such as cocoa and sugar, as well as supply instability. Furthermore, the fall in bakery product sales, such as bread and toast, as well as the rising popularity of cereals, will be a major restraint on the global chocolate spread market's growth.
Make this Report Your Own
Investigate Intelligence That Is Tailored to Your Business Objectives.
Market Segmentation for Chocolate Spreads
Packaging type, distribution channel, and region can all be used to segment the chocolate spread market. The chocolate spread market can be classified into bottles, pouches, cups, and various packaging types. The chocolate spread market can be divided into direct and indirect sales based on the distribution route.
Specialty stores, wholesalers, hypermarkets, supermarkets, convenience stores, internet retailers, and others are all part of the indirect sales business. The chocolate spread market can be divided into four regions: North America, Europe, Asia Pacific, and the rest of the globe.
Market Research Methodology has been refined over many years of hard work.
Our expert- and data-driven research procedures are a significant factor in our unequalled market research accuracy. We build research approaches that result in a multi-dimensional, yet realistic examination of a market by combining an eclectic combination of expertise, analytics, machine learning, and data science.
Get practical insights into the global market for ship repair and maintenance services.
Market Forecasts for Chocolate Spreads by Region
The chocolate spread market is divided into five regions based on geographical outlook: North America, Latin America, Europe, Middle East and Africa, and Asia Pacific. The enormous population base and innovation in terms of flavour are two significant factors driving the chocolate spread industry in Asia Pacific.
Consumer preferences for chocolate spreads are expanding, and customers in the region have more disposable income, therefore North America and Europe dominate the chocolate spread market. In Russia, the use of prepackaged spreads is encouraged by a hectic schedule, changing lifestyle, and a lack of time for creating homemade preserves. In the foreseeable future, Latin America, the Middle East, and Africa are likely to have significant growth.
Key Player in the Chocolate Spread Market:
Ferrero Rocher, The Hershey Company, Hormel Foods Corporation, The J.M. Smucker Company, PASCHA Chocolate, Dr. Oetker India Pvt. Ltd., Young's (Private) Limited., Andros SAS, Date Lady, and Flourish are some of the prominent competitors in the chocolate spread business.
But, in case you haven't heard, Nutiva now has an Organic Chocolate Hazelnut Spread on the market! The spread is organic, vegan, gluten-free, and has 40% fewer calories than the leading brand. It comes in two flavours: "Classic" and "Dark," and it has an extremely spreadable consistency.
Despite the fact that there are probably hundreds of ways to use our Organic Hazelnut Chocolate Spread, we'd like to share with you the top ten ways to enjoy it today.
So take your Organic Hazelnut Chocolate Spread jar(s) and let's get started!
Organic Chocolate Hazelnut Spread in 10 Different Ways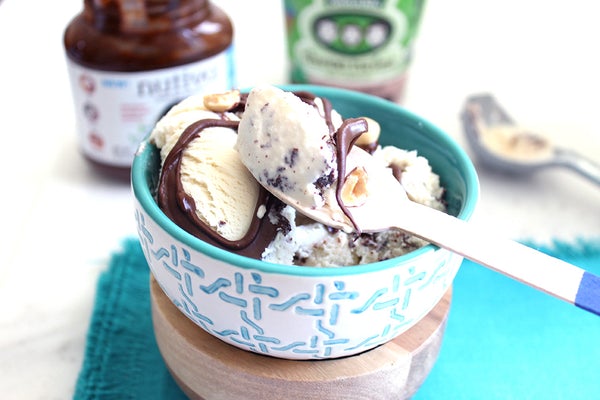 1. Make a Chocolate Protein Smoothie with Vegan Chocolate. Remember how we said you should save THIS recipe? It's time to get that recipe out of the drawer.
2. Serve with fresh fruit. Strawberries, pears, raspberries, bananas, blueberries, kiwi, apples, and other fruits and vegetables come to mind. Breakfast and snacks will feel a little more complete with a simple dunk or spread. Bonus: after you've spread the Organic Hazelnut Chocolate Spread, sprinkle Organic Hempseed or Organic Chia Seed over top for a nutritional boost.
3. Spread on slices of bread. To construct a simple sandwich with the spread, we like to use Dave's Killer Bread.
4. Make a Sandwich Stack. Sometimes you'll need more than a simple sandwich to satisfy your hunger! There's no doubting the size of this huge, flavor-packed (Organic and Vegan) stacked sandwich. We simply layered bread with Organic Hazelnut Chocolate Spread, sliced bananas, dried cranberries, raw cacao nibs, and whipped cream (which we made with full-fat coconut milk and coconut sugar). Eat the whole thing if you want. We're not going to tell!
5. Dip your pretzels in the melted butter. The greatest Organic Hazelnut Chocolate Spread on the market has been dipped in Mary's Gone Crackers Sea Salt Pretzel Sticks. To receive the tasty advantages, simply dip the pretzel stick into your jar for a short dip.
6. Finish with an English Muffin. The basic English Muffin won't get any better than this right out of the toaster. As an added treat, we like to drizzle the English Muffin with Organic Buttery Coconut Oil (Vegan) before spreading the Organic Hazelnut Chocolate Spread on top.
7. Make an English Muffin that is stacked. Make something ordinary into something extraordinary! To make an English Muffin sandwich, start with a single-layer English Muffin, then stuff it with some delectable dessert ingredients before topping it with the other half of the English Muffin. We used Organic Hazelnut Chocolate Spread, bananas, and dried blueberries to make ours. But since this is your stacked English Muffin, fill it with anything your taste buds desire.
8. Pour over ice cream. There will only be one essential duty to perform in order to get this one right. The challenge at hand is to choose a high-quality ice cream to put the Organic Hazelnut Chocolate Spread on top of. But don't be concerned. We've already put three to the test for you. Three Twins Ice Cream Sea Salted Caramel, Luna & Larry's Coconut Bliss Naked Coconut, and Three Twins Ice Cream Mint Confetti are all worth trying. Thank you very much.
9. Add a sprinkling of sugar to your pancakes. Our Coconut-Manna Chip Pancakes are still our most popular pancake recipe. With the addition of the Organic Hazelnut Chocolate Spread topping, these pancakes just became a whole lot sweeter. Use as much (or as little) as you'd like, and your pancakes will be transformed.
Spoon Plus Jar is number ten. Finally, but certainly not least. If all else fails, grab a spoon and your jar, and savour every last spoonful. It doesn't get much simpler (or more delectable) than this.That concludes our list of the Top 10 Easy Things to Do with Organic Hazelnut Chocolate Spread.
Read also:Women Health Therapeutics Market