A Market Overview of Textile Coatings
The process of putting a polymeric resin on one or both sides of a textile substrate is known as textile coating. Textile coating creates a new structure that combines the substrate's and coating product's qualities. It also protects the materials against a variety of external elements like heat, dust, soil, water, oil, and grease. As a result, the end product's functionality and durability improve. It gives the final product features like fire resistance, anti-abrasion, anti-bacterial, and thermal insulation, as well as changing the overall appearance. PVC, PU, polyester, acrylics, SBR, natural rubber, silicon, and fluoropolymers are among the resins used to coat the textile substrate in textile coatings to create a variety of products for various uses. However, because PVC textile coating is hazardous to both humans and the environment, many producers have switched to PU as an alternative.
During the projected period, demand for textile coatings is expected to be fueled by the global growth of the apparel sector. The apparel industry is growing due to rising quality standards in rich nations and increased purchasing power and lifestyle changes in emerging countries. Textile coatings are also used to manufacture airbag materials and automotive upholstery for cars, buses, trains, lorries, and two-wheelers. As a result, the strongest automotive industry bases in Europe and Asia Pacific are likely to provide a consistent revenue stream for the Textile Coatings Market during the forecast period. Hoardings and signage, scaffolding nets, canopies and awnings, architectural membranes, conveyor belts, and construction worker safety jackets all use textile coatings. As a result, it is expected to be in great demand from the global building and construction industry. Textile coatings are also used to produce curtains, carpet backings, couch coverings, and pillow and cushion covers in the home furnishing business.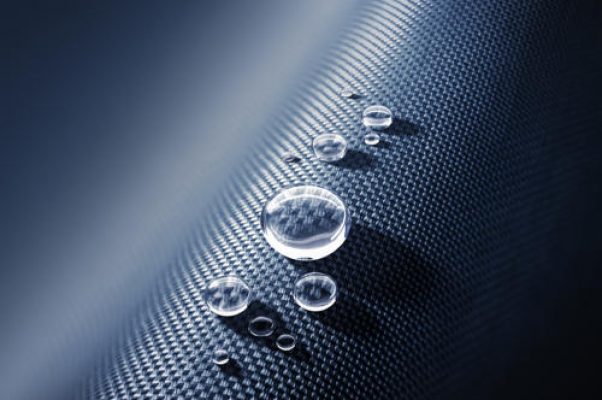 High revenue expenditure on home furnishing products in developed nations, rising disposable income, and improved living standards in developing regions are likely to produce a large home furnishing industry in the next years, positively impacting the Textile Coatings Market over the forecast period. Textile coatings have a wide range of uses in the healthcare business, including extracorporeal devices, implants, and medical gloves, and are likely to see strong demand during the assessment period. Textile coatings are also utilised in agriculture for fencing, crop protection coverings, sacks, and shade materials. Textile coatings are also used in geotextiles for landfill soil waterproofing.
Growing environmental worries about the negative effects of polymers used in textile coatings could stymie market expansion. The Textile Coatings Market is expected to be hampered by strict environmental regulations such as IPPC (Integrated Pollution Prevention and Control) and ETS (Emission Trading System).
Segmentation of the Market
The Textile Coatings Market is divided into four categories: coating type, coating process, end-use industry, and geography.
The Textile Coatings Market is divided into thermoplastics, thermosets, and others based on the kind of coating (silicon, fluoropolymers). Thermoplastics such as polyvinyl chloride (PVC), polyurethane (PU), acrylics, polyolefins, and others are utilised as raw ingredients for textile coatings. Styrene-butadiene rubber (SBR), natural rubber, and various thermosets are employed (nitrile rubber, butyl rubber, and others)
The Textile Coatings Market is divided into direct coating, direct roll coating, pad-dry-cure coating, foamed & crushed foam coating, hot melt extrusion coating, calender coating, and other coating methods based on the coating method.
The Textile Coatings Market is divided into clothing, transportation, building & construction, home furnishing, healthcare, and others based on the end-user industry (packaging, agricultural industry, geotextiles).
The Textile Coatings Market is divided into Asia Pacific, North America, Europe, Latin America, and the Middle East and Africa based on region.
Analyses by Region
Asia Pacific, North America, Europe, Latin America, and the Middle East and Africa are the five regions that make up the Textile Coatings Market. Due to growing home furnishing, construction, transportation, healthcare, agriculture, and packaging industries, Asia Pacific is expected to be the largest textile coating market in terms of market size due to relaxed investment norms, growing economy, and rising disposable income of the middle-class population. Because of the wide range of applications in clothing, healthcare, transportation, construction, and home furnishings, North America and Europe are projected to have continuous demand for PU-based textile coatings. Due to the booming tourism industry, the Middle East and Africa are projected to see increasing demand for textile coating from the building, clothing, and home furnishing sectors. Because of its low overall development, the Latin American market is likely to grow slowly.
Players to Watch
Covestro AG (Germany), Lubrizol Corporation (US), Huntsman International LLC (US), Solvay SA (Belgium), Clariant AG (Switzerland), BASF SE (Germany), Omnova Solutions Inc. (US), Sumitomo Chemical Company (Japan), Formulated Polymer Products Ltd. (UK), and Tanatex B.V. are some of the major players in the Textile Coatings Market (Netherlands).
September 2021 – Industry News IMCD China has signed a deal to purchase Aquatech Speciality (Guangzhou) Trading Co., Ltd. ("Aquatech") and Aquatech Speciality (Shanghai) International Trading Co., Ltd. in China, according to IMCD N.V., a leading distributor of speciality chemicals and ingredients.
Aquatech has been providing aqueous solutions to the coatings, textile, and ink sectors since its inception in 2004. In 2020, the company earned more than RMB 51 million (about EUR 6.7 million), and ten new employees joined the IMCD China team. The company's coatings business contributes to the portfolio of IMCD Coatings & Construction Business Group in China.
Andreas Igerl, Managing Director of IMCD China, said Aquatech's value creation mindset aligns with IMCD's vision of becoming a strong sustainable coatings solutions partner to its suppliers and customers.
Aquatech's owner, Peter Shek, expressed his delight at the company's inclusion in IMCD's global network. Aquatech sees a bright future in the coatings sector thanks to their technical competence and global connections, as well as their local presence and capacity.
At Techtextil 2019, Bayer's materials science division, Covestro AG, demonstrated sustainable breakthroughs in Insqin technology for aqueous Textile Coatings and water-based polyurethane dispersion. These advancements are being made to allow for biodegradable Textile Coatings.
Who is the target audience?
Manufacturers of Textile Coatings
Textile coatings traders and distributors
Institutes of research and development
Investors who might be interested
Suppliers of raw materials
Nationalized research facility
Read alos:Rare Gases Market