Throughout the projected period, the others segment is expected to maintain its dominant position in terms of revenue generation. In 2019, Asia-Pacific dominated the global market, and it is likely to continue to do so in the future.
The global aquaculture market was valued at $285,359.7 million in 2019, and is expected to grow at a CAGR of 5.8% to $378,005.5 million by 2027.
The activity of fish farming is referred to as Aquaculture. This farming method entails interventions in the rearing phase to boost output, such as frequent stocking, feeding, and predator protection. 580 species are being grown in aquaculture around the world, demonstrating a wealth of genetic variation both within and among species. Some farmers in impoverished nations practise aquaculture, as do multinational corporations with ownership of the stock being grown. Eating fish is a part of many people's cultural customs, and it has a high nutritional profile in terms of health advantages. Protein, fatty acids, vitamins, minerals, and critical micronutrients are all abundant in it.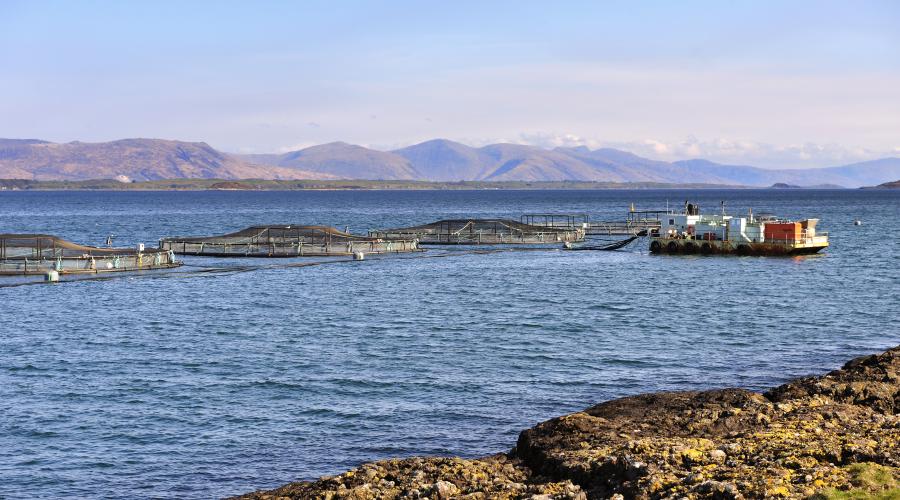 Fish falls within the group of things that are regularly purchased by consumers. As a result, customer demand for such products remains stable. The global market has been considerably impacted by the outbreak of the new coronavirus. Due to the disruption of the supply chain and the decline in out-of-home food consumption during the COVID-19 pandemic, sales of fish items have decreased slightly. However, fish consumption at home has increased, and this sector is likely to become more profitable in the coming years.
Changes in people's food consumption patterns all around the world have contributed to the rise of the aquaculture business. Consumers find it convenient to purchase packaged aquaculture due to the expansion of the retail market and easy availability of the product through multiple sales channels, which drives sales figures. Aquaculture is currently a requirement to meet food demand and supply. This sector raises fish in a clean environment to ensure that they are of excellent quality and disease-free. Aquaculture is also used by businesses to help save species that are on the edge of extinction. The worldwide aquaculture market, on the other hand, is being held back by rising vegetarianism and strict legislation against animal cruelty. On the contrary, the global aquaculture business is expected to benefit from the surge in popularity of protein-rich diets.
Environment, fish type, and geography are the three segments that make up the worldwide aquaculture market. Marine water, fresh water, and brackish water are all included in the environment component. The market is separated into carps, mollusks, crustaceans, mackerels, sea bream, and other fish types (pompano, snappers, groupers, salmon, milkfish, tuna, tilapia, catfish, sea bass, and a diverse group of aquatic animals that dwell in oceans as well as in freshwater). North America (the United States, Mexico, and Canada), Europe (Russia, Norway, Iceland, and the rest of Europe), Asia-Pacific (China, the Philippines, Japan, Indonesia, Vietnam, Australia, and the rest of Asia-Pacific), and LAMEA (Latin America, Middle East, and Africa) (Latin America, the Middle East, and Africa).
In terms of revenue creation, LAMEA was the second largest market by region in 2019, accounting for about a quarter of all revenue. During the projection period, this area is expected to grow at a CAGR of 5.6 percent. Aquaculture has slowed in recent years in North America, but it has continued to grow strongly in South America, particularly in Brazil and Peru. The aquaculture industry in LAMEA is predicted to rise as a result of technological advancements in South America and several nations in South Africa. Furthermore, the LAMEA market is growing due to rapid expansion in the Middle East in terms of infrastructure and technology. However, the aquaculture market in Africa is hampered by the region's underdeveloped economies.
Acquisition, partnership & agreement, merger, and geographical expansion are some of the primary development strategies used by firms in the aquaculture industry to raise profitability and improve their market share. WH Group, JBS S.A., Smithfield Foods, Triumph Foods, Danish Crown, Tyson Foods Inc., Tönnies, Yurun Group, Vion Food Group Ltd., and Shuanghui Development are among the important players featured in the research.
Stakeholders' Key Benefits
To identify the extant prospects, the research presents a quantitative study of current aquaculture industry trends, estimations, and dynamics of the market size from 2019 to 2027.
The power of buyers and suppliers is highlighted in Porter's five forces analysis, allowing stakeholders to make profit-driven business decisions and enhance their supplier–buyer network.
The current aquaculture market opportunities are determined by in-depth analysis, market size, and segmentation.
The largest countries in each area are mapped based on their market revenue contribution.
The market player positioning segment aids benchmarking and provides a clear picture of the current state of the industry's market players.