Recent advances in Immuno-oncology, changes in lifestyle brought on by urbanization, which predisposes populations to cancer, and the increased acceptability of targeted therapy are all contributing to the growth.
The global immuno-oncology clinical trials market was valued at USD 5.3 billion in 2020, with a compound annual growth rate (CAGR) of 13.6 percent predicted from 2021 to 2028.
COVID-19 has had a major impact on cancer research and clinical trials, affecting therapy and oncology patients in a variety of ways. Over 170 studies have been halted as a result of the virus, according to Evaluate Vantage's research. Between February and May 2020, the epidemic disrupted 920 interventional oncology trials.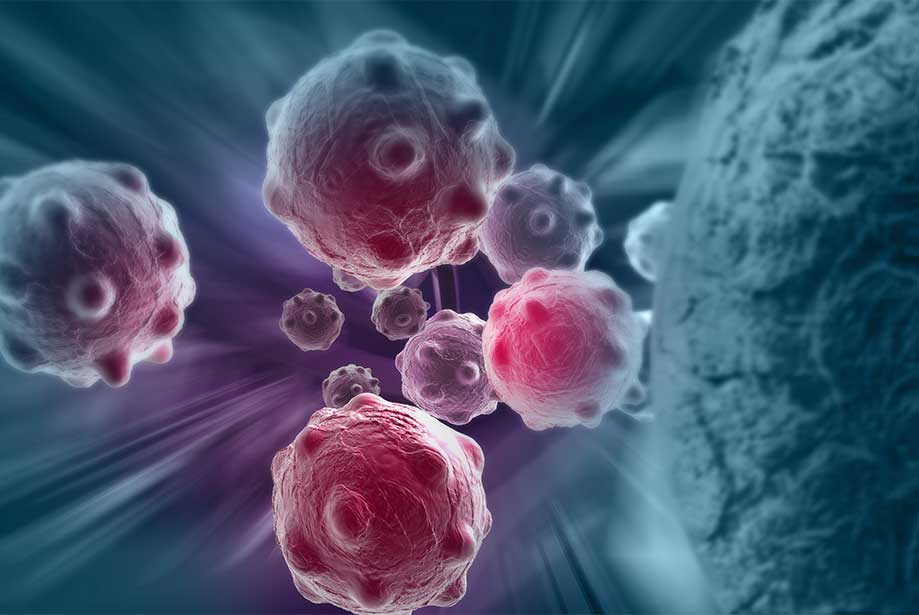 Furthermore, clinical trial participation has become more difficult as a result of constraints such as transportation to trial sites or testing locations. In order to analyze the influence of COVID-19 on ongoing and future clinical research, IQVIA and the Cancer Research Institute cooperated to conduct a survey among oncology investigators. For the assessments, remote tools received great marks. Moreover, during the COVID-19 pandemic, various regional authorities gave rapid and thorough support for virtual tools and models, demonstrating that regulators saw patient-centric technology and approaches as viable solutions to this global problem.
Immuno-oncology trials make up more than a third of all cancer clinical trials. Small biotech and specialty pharma companies are expected to play a key role in the expansion. Immunotherapy improvements differ from cytotoxic chemotherapy in how they work, and these differences could affect dose, response evaluation, biomarker validation, combination therapy selection, and adverse event identification. Understanding and overcoming these roadblocks is critical for the success of immuno-oncology clinical trials and, eventually, market approval.
The most major improvements in immuno-oncology have come from treatments that focus on two targets: PD-1/PD-L1 and CTLA-4, which both negatively affect T-cell immunological activity to stimulate activation of the body's own immune system. CAR-T (chimeric antigen receptor T-cell) therapy is another common immuno-oncology therapeutic option, in addition to PD-1/PD-L1 and CTLA-4 inhibitors. CAR-T therapies take a patient's own T-cells, modify them to attack cancer, and then reintroduce them into the body.
Immuno-oncology (IO) continues to play an important role in oncology deal-making, accounting for 49% of drug licensing deals and 66% of total disclosed deal value. 15 of the 21 cancer drug licensing deals for over $1 billion were for IO assets, with 9 of those for multi-targeted techniques such bispecific antibodies and antibody-drug conjugates. The AstraZeneca/Daiichi Sankyo transaction was the largest medication licensing agreement in 2020.
Insights into the phases
In 2020, the phase III sector led the market, accounting for 53.1 percent of total revenue. This is partly due to the fact that Phase III costs around USD 59,500. Oncology trials also have a lower average number of participants. They are also the most expensive and involve many people. According to the FDA, single-Phase III study participants have a lower average cost, so any fixed costs are spread out over a smaller group of persons. It has the most trials and trial participants (2,560, or roughly 40% of all industry-sponsored studies) (215,176, or almost 19 percent of all trial participants).
Over the projected period, the Phase II trial segment is expected to increase at the fastest rate of 19.8 percent. It's also the most expensive stage, coming in second only to Phase III in terms of cost. This research is divided into two sections. The initial half of the process entails examining various dosages as well as efficacy trials, while the second half entails settling on a dose. Phase II is critical in clinical studies, especially in oncology.
Design Suggestions
Interventional trials led the market in 2020, accounting for 78.6 percent of the total revenue. There are around 3,042 active clinical trials exploring clinical-stage immune treatments, with a goal enrollment of 5,77, 076 patients. Interventional oncology studies are intended to show that some treatments are as effective as the current standard of care, but with significantly less morbidity and better outcomes for cancer patients.
The evidence for interventional oncology success is dominated by single-arm trials showing technical success or clinical efficacy. This research have resulted in the development of novel approaches, yet they are insufficient to uniformly modify clinical practice throughout healthcare systems. Interventional oncology studies are intended to show that some treatments are as effective as the current standard of care, but with significantly less morbidity and better outcomes for cancer patients.
Insights into Indications
The solid tumour segment led the immuno-oncology clinical trials market by indication in 2020, accounting for more than 56.0 percent of worldwide revenue. During the forecast period, the segment is expected to grow at the fastest rate of 13.6 percent. Solid tumours can appear anywhere in the body, including muscle, bone, and organs. Two main elements driving growth are unmet demand for cancer therapy and rising spending on cancer medication research and development. However, difficulties such as the expanding number of generic therapeutic products, the high cost of cancer therapy, and the approaching medicine patent cliff are holding back the solid tumour treatment market.
Regional Perspectives
North America dominated the market in 2020, accounting for 51.0 percent of total sales. The increased need for customized medicine-based new treatments is to blame for this increase. In addition, the government's expanding financial support is moving the market in the region forward.
Throughout the projected period, Asia Pacific is expected to grow at the fastest rate of 14.7 percent. Immuno-oncology clinical trials are increasingly being conducted in Asia and Australia by biotechnology businesses. Immuno-oncology trials have been shown to be more effective against melanoma, lung cancer, bladder cancer, stomach cancer, and esophageal cancer. Over 600 locations across Asia Pacific have participated in the clinical development of IO medications, and hundreds more have received important experience managing clinical studies involving immunotherapies, including monotherapy and combo medicines. The majority of these trials take place in China, Australia, and South Korea.
India is on track to become a major hub for immuno-oncology clinical trials, and foreign sponsors should consider it for the use of immuno-oncology (IO) drugs such immune checkpoint inhibitors in clinical care and solid tumour clinical trials on a regular basis. Breast, oral, cervical, lung, stomach, and colorectal cancers are the most common types of cancer in India. Throughout the country, there are a number of government-funded and private cancer hospitals and research institutes with cutting-edge infrastructure that can manage multi-center immune-oncology clinical trials. As a result of these features, the country is extremely cost-effective. The Indian regulatory authority is speeding up the development of new medications and making immune-oncology clinical trials more accessible by establishing exact guidelines.
Insights into Key Companies and Market Share
Key market participants are pursuing various strategic initiatives such as new partnership agreements, collaborations, mergers and acquisitions, geographic growth, and product portfolio and production capacity strengthening in order to gain a competitive advantage.
BioNTech, for example, announced intentions to open its first mRNA manufacturing plant in Singapore in May 2021, expanding the company's geographic foothold in Southeast Asia. Cutting-edge technologies and digital infrastructure would be used in the new mRNA synthesis plant. The following are some major players in the immuno-oncology clinical trials market:
Medpace
Novartis
Exscientia
Synergistic Health
AstraZeneca
Read Also: Pain Management Therapeutics Market